Art hoe
February 2018

I designed a color palette and created a composition for a class on color theory.

Medium: acrylic on dollar-store plastic plate.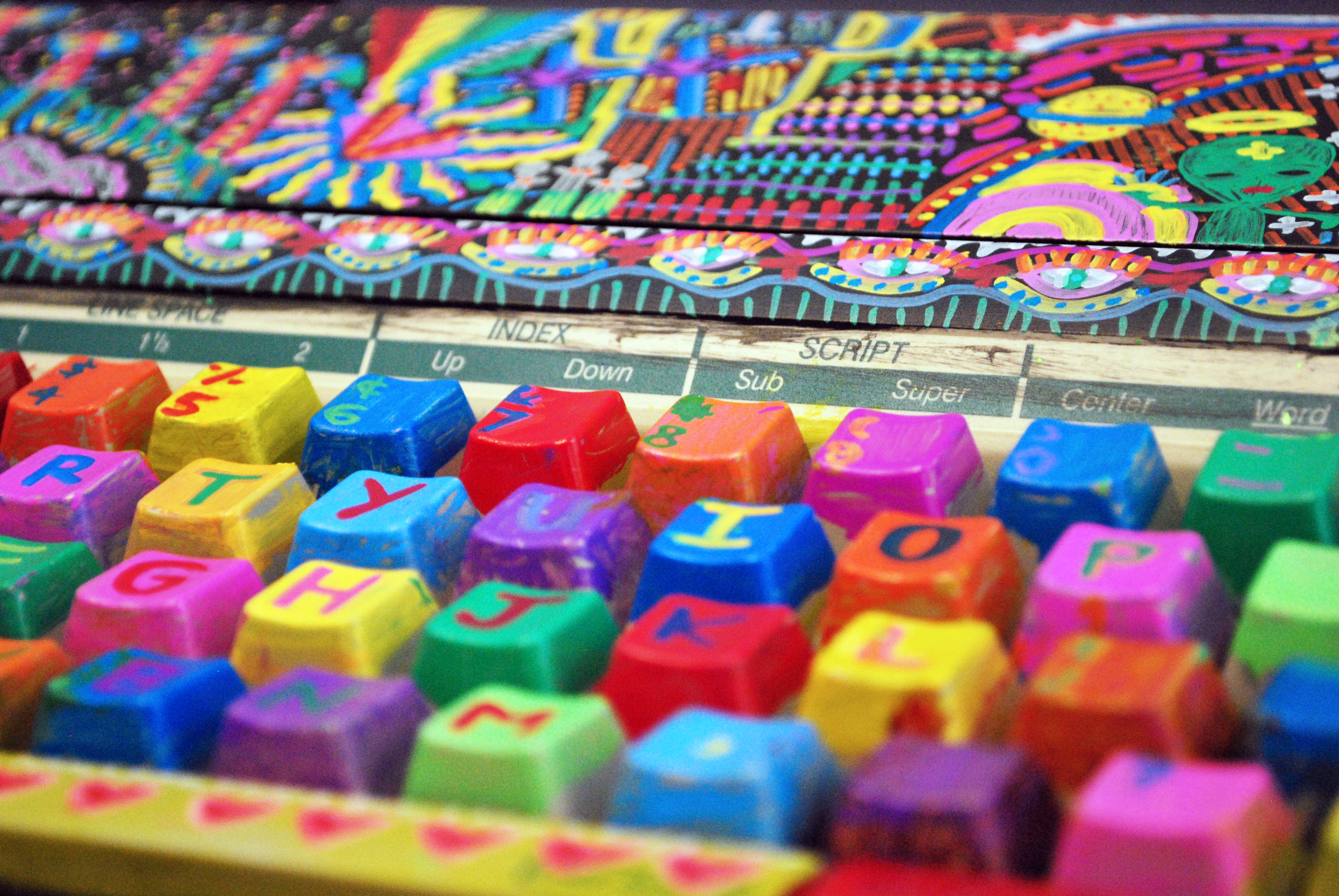 Typewriter
April 2017
I bought this typewriter for a few dollars from the local re-sale shop at University Church in Hyde Park. I painted it black and painted it for a project for my junior seminar in visual art.
Medium:
Typewriter, acrylic paint, Sharpie paint markers.





Joshua trees
July 2017

A collage that I made for my friend Josh at an art-making party in the Mission District of San Francisco.

Medium:
Old art books, paper, glue.
The Bengal Famine
December 2016
I created this piece after reading about the 1771 Bengal famine in my Colonizations class. Words are taken from that year's annual register.
Medium:
Acrylic paint, posterboard, playing cards, white-out, glitter glue, string.
Four polaroids
August 2016
A set of four paintings on expired Polaroid film that I made for my friend
Jeffrey
's birthday.
Medium:
Polaroid film, acrylic paint.